The basics of financial management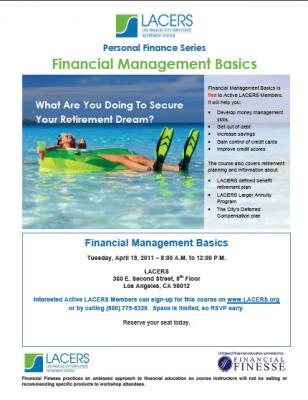 Financial management is more than keeping accounting records. It is an essential part of organisational management and cannot be seen as a separate task to be left to finance staff or the honorary treasurer. Financial management involves planning, organising, controlling and monitoring financial resources in order to achieve organisational objectives. You can only achieve effective financial management if you have a sound organisational plan.
A plan in this context means having set objectives and having agreed, developed and evaluated the policies, strategies, tactics and actions to achieve these objectives. Sound financial management will involve you in long-term strategic planning and short-term operations planning. This financial planning should become part of your organisation's ongoing planning process. gain the respect and confidence of funding agencies, partners and beneficiaries prepare for long-term financial sustainability.
a clear a plan for a robust a suitable. There is no one model of a financial management system that suits all organisations, but there are some basics that must be in place to achieve good practice in financial management. It is helpful to identify certain principles when developing a financial management system. These will act as a guide to your trustees and managers when making decisions.
Consistency: your financial policies and systems must remain consistent over time. Accountability: you must be able to explain and demonstrate to all stakeholders how you have used your resources and what you have achieved. Transparency: your organisation must be open about its work and its finances, making information available to all stakeholders. Integrity: individuals in your organisation must operate with honesty and propriety.
Financial stewardship: your organisation must take good care of the financial resources it has been given and ensure that they are used for the purpose intended. Accounting standards: your organisation's system for keeping financial records and documentation must observe accepted external accounting standards. Are we satisfied with our budgeting process and other financial planning. What objectives are our financial management systems designed to meet.
Is the link clear in practice. What are our key principles for financial management. How do our staff respond to the system. Do people use it.
Is it a 'live' tool. Does our financial management system enable effective decision making when allocating resources. Source: Published with permission from Cass Centre for Charity Effectiveness. This material is taken from " ", published in October 2008.
Download or buy your copy from. Need more on financial management. Do our. It's divided into four bite-sized videos and you can do it straight from your desk.
Have a look at our how-to guide on. Get NCVO's. – Charity Commission.